Pósthús Mathöll is a unique food hall that goes beyond what you expect.
Nestled in the heart of the vibrant city Reykjavík, the Pósthús Mathöll is far more than just your average food hall. It stands as a testament to the city's culinary diversity and social vibrancy, serving as a hub of activity where locals and visitors alike converge to indulge in a myriad of gastronomic delights and revel in the joy of each other's company. With its elegant architecture and inviting atmosphere, Pósthús Mathöll beckons you to explore its diverse culinary offerings.
See Menus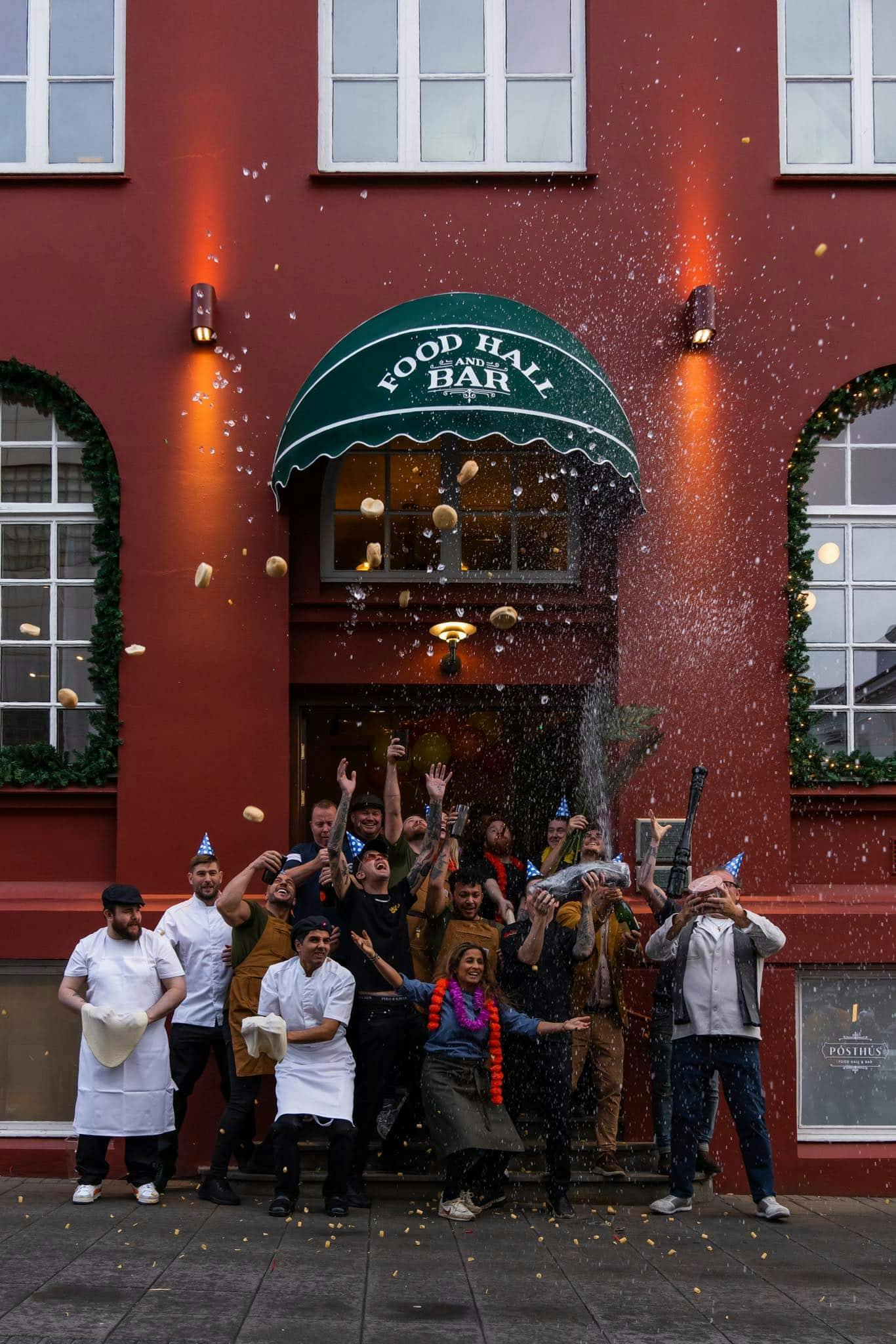 Perfect gift for any food lover
Looking for the perfect gift? Look no further! Treat your loved ones to a world of culinary bliss with our electronic gift cards for Pósthús Foodhall! With so many mouth-watering options to choose from, they're sure to find something they'll love.
After purchasing, you will receive the gift card via email as a PDF attachment. You can easily add it to your digital wallet.
BUY GIFTCARDS
PÓSTHÚS MATHÖLL
If you're in the mood for delectable food, Pósthús Mathöll has covered you. Whether you prefer traditional or innovative cuisine, savory or sweet dishes, you'll find something to tantalize your taste buds here. Many options exist, from gourmet Italian pizzas to delicious sushi and flavorful hand-crafted cocktails.
OPENING HOURS
Monday to Sunday from 11:30 AM to 11 PM*
*Kitchen closes one hour before.